In our second episode of #StyleJourney we sat down with Haushala Thapa and Amanda Brown from CYF and talked about Haushala started the organization.
In 2008, Nepali 21-year-old Haushala Thapa's volunteer work led her to discover that a Kathmandu orphanage was abusing its children. So, overnight she mobilized the national police, shut down the orphanage, and rescued all 14 kids. To provide them with sustained access to their fundamental rights, she founded the boarding school Life Vision Academy and the NGO Children and Youth First. In 2013, she founded the Haushala Women's Cooperative to provide business opportunities and social strength to marginalized women. In the wake of April 2015's earthquakes, Haushala has also been leading dynamic relief programs that are providing long-term sustainable aid to the most at-risk and in-need villages.
Life Vision Academy currently provides a safe home and progressive education to 45 children, and CYF is in the process of building a larger, better school facility that will accommodate 200 students. The Haushala Women's Cooperative currently has twenty members, with four new hubs currently training in earthquake-stricken areas. These new hubs will teach earthquake victims how to knit, stitch, and sew, but will also introduce new business opportunities through unconventional craft programs for women such as carpentry and metalwork.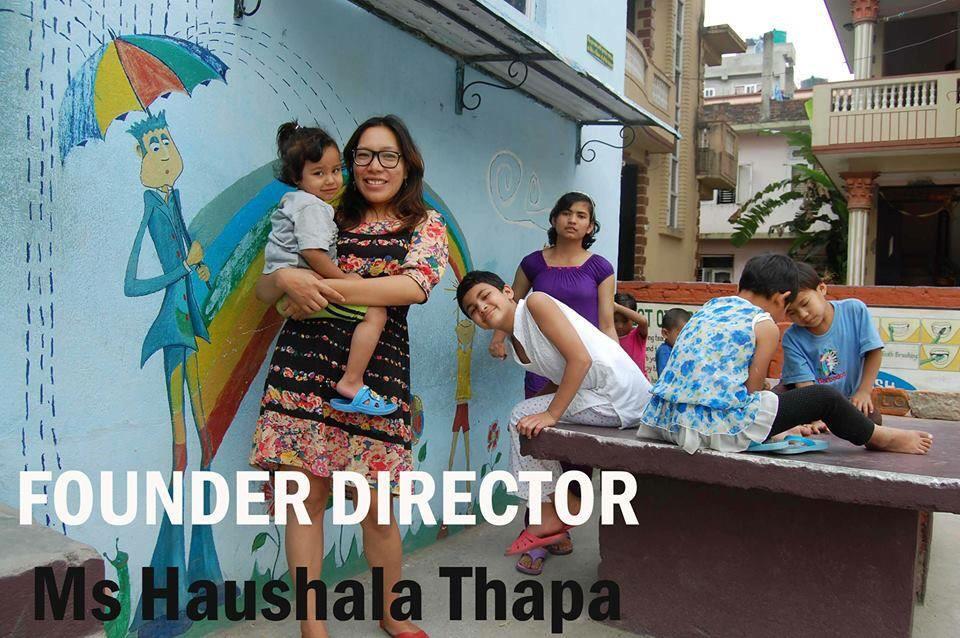 You can check out CYF's websites for more information on their cooperative and their school. For more about Haushala, she graduated from St. Xaviers College with a degree in social work. Her years of volunteer experience include working with street children through CWIN, youth mobilizing in Norway with Save The Children, mobile clinics for rural areas with Social Action Volunteers Nepal, and the Pashupati nursing home. She has also worked with the Ministry of Women and Children and Social Welfare for the National Center for Children at Risk, helping lost and found children, from 2008 to 2009. She was recognized by VOW magazine's 2008 "Top Ten College Women" list, and also collaborated with USAID on a short film about AIDS. Haushala now runs freelance training on personality development and leadership in various social work colleges in Kathmandu.
CYF became incorporated in the US as a 501c3 in 2013; we
fundraise and advocate here in support of our Nepal team's work on the ground. Amanda Brown is the Executive Director of this US team and they have team members up and down the east coast. In college Amanda studied education and human rights in Nepal, and was randomly placed into a homestay with Haushala. As soon as Haushala introduced her to the school and cooperative, she was hooked. Ever since Amanda returned back to the states, she's been leading the US team to support our work in Nepal. Haushala and her husband are visiting our team in the US for a fundraising and promotional tour for the month of July this summer.